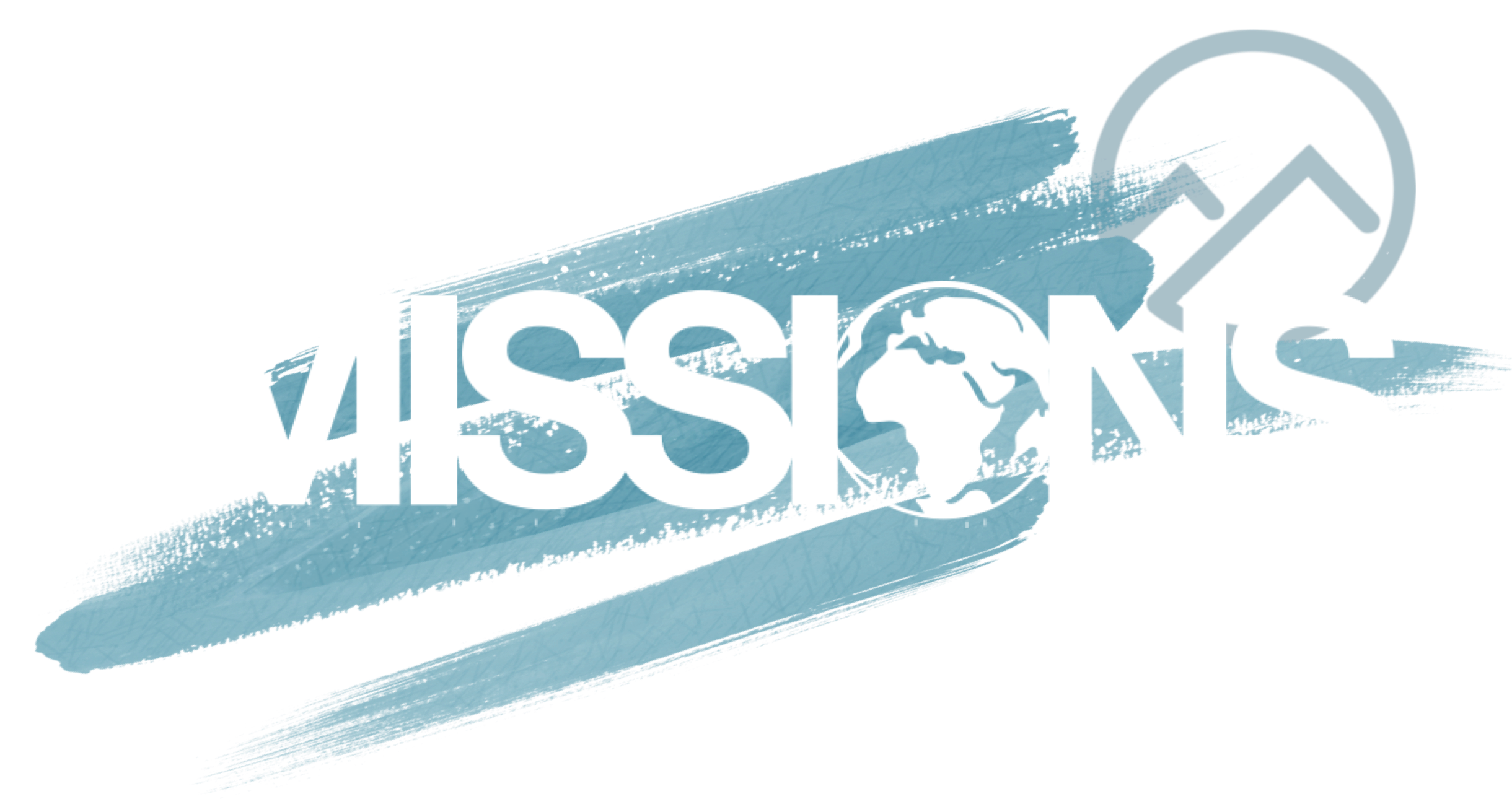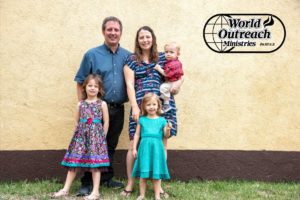 Guatemala
Kasey and Esther Smith have been serving in Guatemala since January, 2015. Their passion is to reach others with the gospel through camps and retreats and to train Guatemalans in doing ministry. They're working with Guatemalan leaders to start home-based Bible Studies to disciple young adults while training new leaders to lead them. They also lead Guatemalans on several missions trips throughout the year to some of the neediest regions of Central America. They're currently developing a missions program to train Guatemalans to reach others in their own country, Central America, and around the world.
World Outreach Ministries, Inc.
P.O. Box B
Marietta, GA 30061
(designate for Kasey and Esther Smith #725)
Stay connected with the Smiths by visiting their pages below or by sending them an email: https://smiths2guatemala.wixsite.com/kaseyandesthersmith https://facebook.com/kaseyandesther Email: Kaseyandesthersmith@gmail.com
Kirtland, Ruth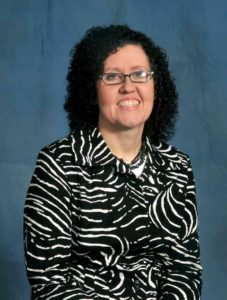 SEND International
Ruth Kirtland serves as CFO of SEND International, an evangelical mission that mobilizes missionaries to engage the unreached in order to establish reproducing churches. Ruth oversees the finances for the International office and the 20+ fields in Asia, Europe and North America (Alaska/Yukon) where SEND's missionaries (from 10 countries) serve.
SEND's website: http://www.send.org/
Ruth's page:
http://www.send.org/info/kirtland/
Rios, Carlos and Sandy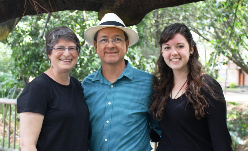 Mexico
Carlos and Sandy Rios are church planting missionaries with TEAM in Mexico. Sandy is from Clinton, NJ and Mt. Bethel began supporting her in 1982 when she first went to Japan with TEAM as a single missionary before marrying Carlos. Since turning over the church they started in Cabo San Lucas to a young Mexican pastor they are now planting a new church, the Rivers of Grace Community Bible Church, in Guadalajara, Mexico
See: TEAM.org
TEAM,
PO Box 1986
E-mail:
CarlosSandyRios1@gmail.com
Shortmeier, Brian and Susan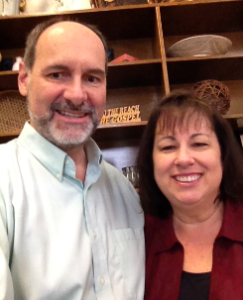 Papua New Guinea
Brian and Susan Shortmeier serve missionaries with ETHNOS360. Brian originally grew up in Warren, NJ! From 1984 to 1999, they ministered at the Papua New Guinea MK boarding school, Numonohi Christian Academy. Brian was the principal from 1986-1999. Since then they have been providing administration and leadership for NTM, Papua New Guinea, serving at the field headquarters of located in the Eastern Highlands.
ETHNOS360
213 W. 1st St.

Email: brian_shortmeier@ntm.org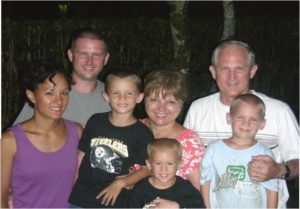 USA (Florida)
Greg and Dawn Sanford serve with ETHNOS360 as US Director of Mobilization. NTM serves to partner with local Churches to send missionaries to reach the still unreached people groups of the world. After years of service in Venezuela, today the Sanford's are asking God to use their experience to challenge and raise up many more who will follow in their footsteps through the Wayumi Experience in Jersey Shore.
ETHNOS360
213 W. 1st Street,
Sanford, FL 32771-1231

ETHNOS360 PH:
570.398.0663
Hunt, Jamie and Char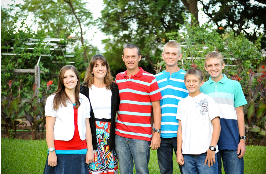 Paraguay
Jamie and Char Hunt serve the Lord with ETHNOS360. After serving among the Manjui people of Paraguay, South America. and translating the New Testament into the Manjui language, they have now transitioned to work with the Nivaclé tribe, again with the purpose of translating the Word of God in their language for the first time.
Mailing Address:
ETHNOS360
241 Old Forge Hill Rd.,
Jersey Shore, PA 17740
E-mail: jamie_hunt@ntm.org
Burns, Bob and MaryScott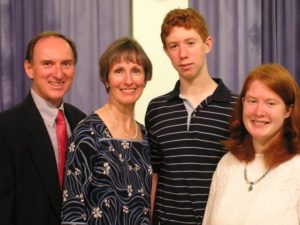 Norway
Bob and MaryScott Burns serve with Biblical Ministries Worldwide as church planters in Norway. They are currently ministering at the International Baptist Church just south of Oslo, a ministry that is reaching both Norwegians and international people with the gospel. They are also developing partnerships with Norwegians for further church planting.
Field Contact:
BIBLICAL MINISTRIES WORLDWIDE
1595 Herrington Rd.,
Lawrenceville, GA 30043-1595
Bailey, Roger and Linda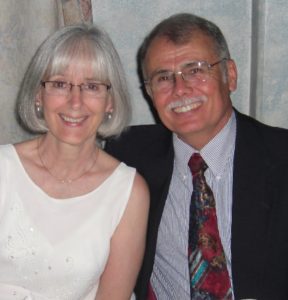 Roger and Linda Bailey serve with ETHNOS360, a non-denominational mission whose objective is to plant tribal churches among un-reached people groups. After working in tribal areas for several years, Roger and Linda have spent the last 25 years ministering at the NTM School for missionary children in Brazil, which teaches Portuguese to new missionaries arriving in Brazil. They have served as dorm parents, taught in the school, served as the principal, and been involved in the administrative work, as well as many other ministries in Vianopolis, Brazil.
Kirschman, Gary and Mary Beth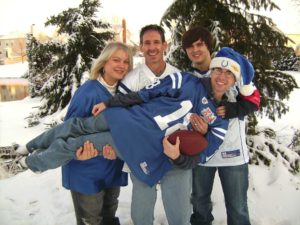 USA (Indianapolis)
Gary and Mary Beth Kirschman serve with Christian Business Men's Connection, CBMC. It is a worldwide ministry of evangelism and discipleship to those in the business community. The heart of the ministry is to see God transform cities through reaching out to its leaders. D. L. Moody said, "As goes the city, so goes the nation." Our specific assignment is the 13th largest city in the US, Indianapolis.
Christian Businessmen's Connection
Sanford, Seth & Kaitlyn, Natalie & Lauren

Papua New Guinea
Seth and Kaitlyn, Natalie & Lauren are serving in Papua New Guinea
This Mt Bethel Baptist missionary family currently serves evangelistically in a role and location requiring a certain degree of anonymity.
Email: curtis.hanover@gmail.com
This Mt Bethel Baptist missionary family currently serves evangelistically in a role and location requiring a certain degree of anonymity.

ETHNOS360
241 Old Forge Hill Rd.,
Jersey Shore, PA 17740
Porterfield, Harold / Becky
This Mt Bethel Baptist missionary family currently serves evangelistically in a role and location requiring a certain degree of anonymity.

1500 International Parkway